Get the looks you love straight off the runway.
ONE MILE-LONG RUNWAY.
ONE BUSTLING CITY.
ONE HUNDRED WOMEN.
On October 2nd, our boldest idea turned into a reality. One hundred women from all over
NYC confidently walked a full mile in our show-stopping fall collection. Together, they transformed
our Mile-Long Runway into much more than just an event—it became a celebration of unstoppable women.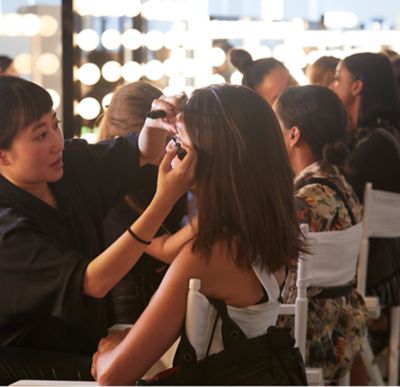 We cast 100 real women of NYC, who were
made runway-ready by our glam team backstage.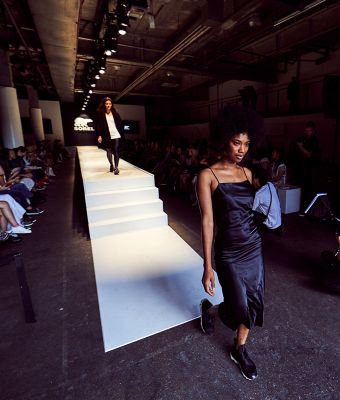 Just when you thought it was your
run-of-the-mill runway show…
We went from the catwalk and took to the streets of NYC,
bringing traffic to a standstill.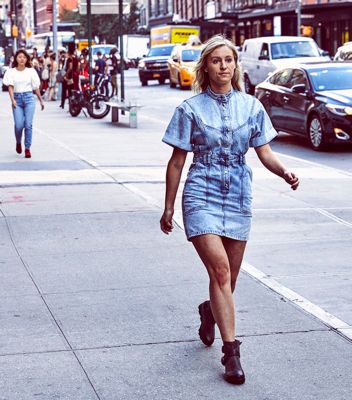 We hit the High Line, demonstrating the meaning of,
"Function, but make it fashion."
Up, down, across – the city streets were
no match for our latest fall styles.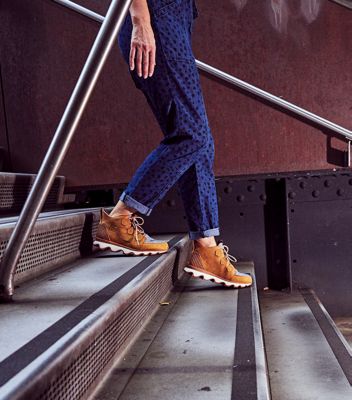 Rain? We say – bring it on.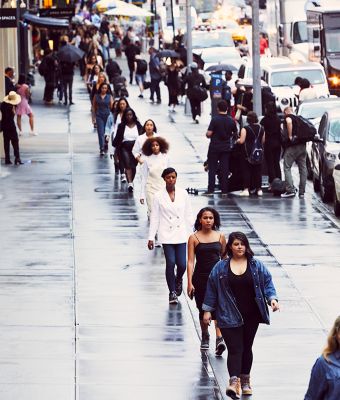 We're proud to partner with Dress for Success, an organization dedicated to empowering women to thrive in work and life.
In support of the cause, all SOREL shoes and clothing (provided by Trunk Club) will be donated to Dress for Success following the runway event.
Step up your style and turn heads in this hiker-inspired heel bootie that always makes a statement. Featuring bright laces for a punch of personality and a stacked heel, Blake was made to be seen.
Meet Harlow™- a boot that is as chic as it is rugged.